KOLMIO Punktoskop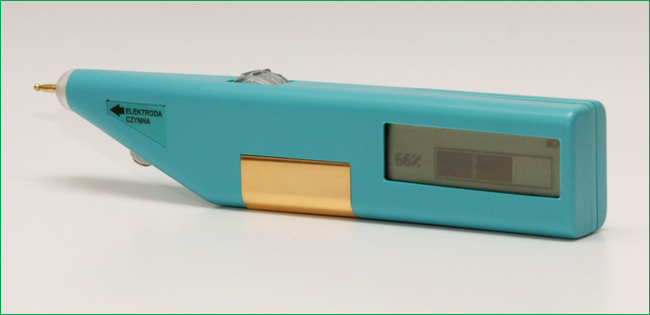 KOLMIO PUNKTOSKOP is an electronic detector of acupunctural points (the word "punktoskop" in Polish just means the point detector). It allows to locate the points on the body and on the ear, it can be used individually as well as to detect the points at another person.
The device uses for localization the changes in the resistance and capacity of the skin of the acupuncture points and the phenomenon of semiconductance. As a result, the points are localized very precisely and with great ease.
You have the opportunity to observe the changes in the electrical characteristics of the skin while moving the active electrode around the point. The detector has adjustable sensitivity, so the point can be located with high precision. Hitting the point you hear a beep and see a bright LED.
While searching for your own acupuncture points use built-in passive electrode - metal plate on the casing. To locate acupuncture points on the other person is useful to connect additional passive electrode.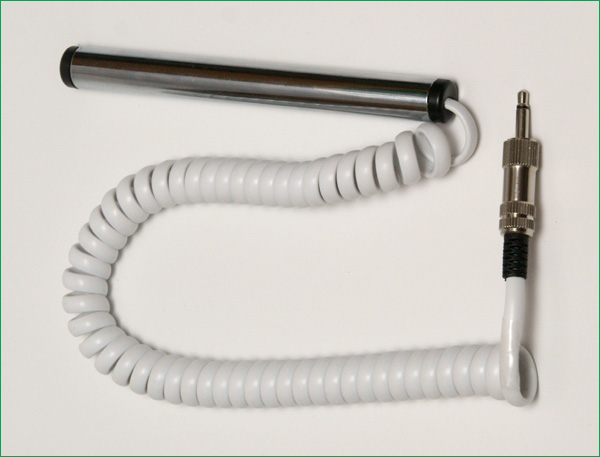 Thanks to this the user of the device is not conducting current of the point detector.
KOLMIO Punktoskop is supplied with two CR2032 batteries.
For trading information please fill the contact form.