The
KOLMIO Points

program

The KOLMIO Points program is the computerized atlas of acupunctural and auricular points. You can browse meridians and points, find descriptions and drawings of points localization on the body and on the ear.

Functionality of the program consists of:
list of acupunctural meridians and points,
list of auricular points,
detailed descriptions and drawings of acupunctural points - the view from the front, back and side of the body,
detailed descriptions and drawings of auricular points,
list of acupuncture applications - the diseases and the examplary recipes,
possibility of the recipes edition - adding and deleting points, adding and deleting diseases.
The following requirements are needed to install the KOLMIO Points program:
operating system Windows XP or higher;
10 MB free disk space.
Some windows of the program: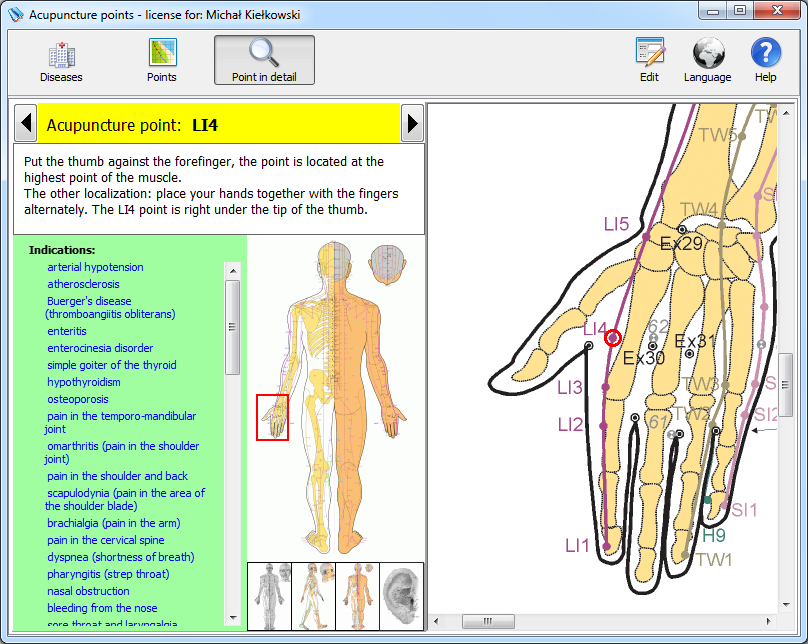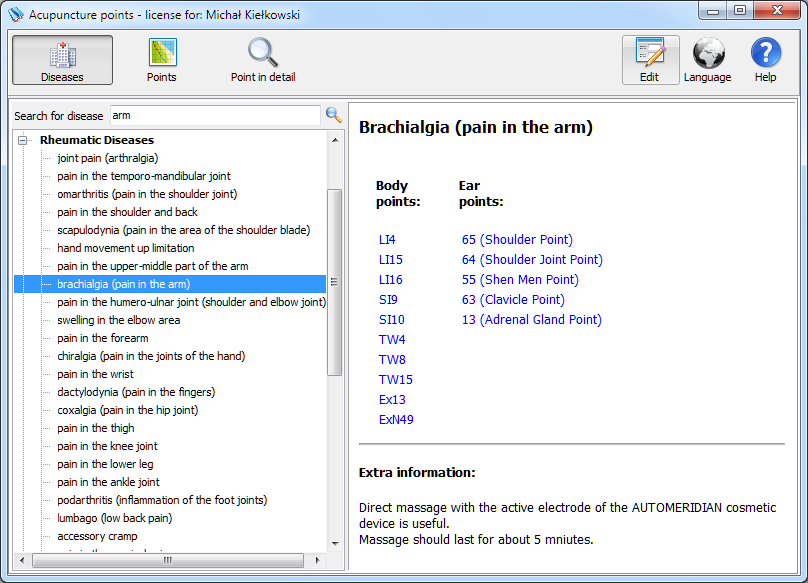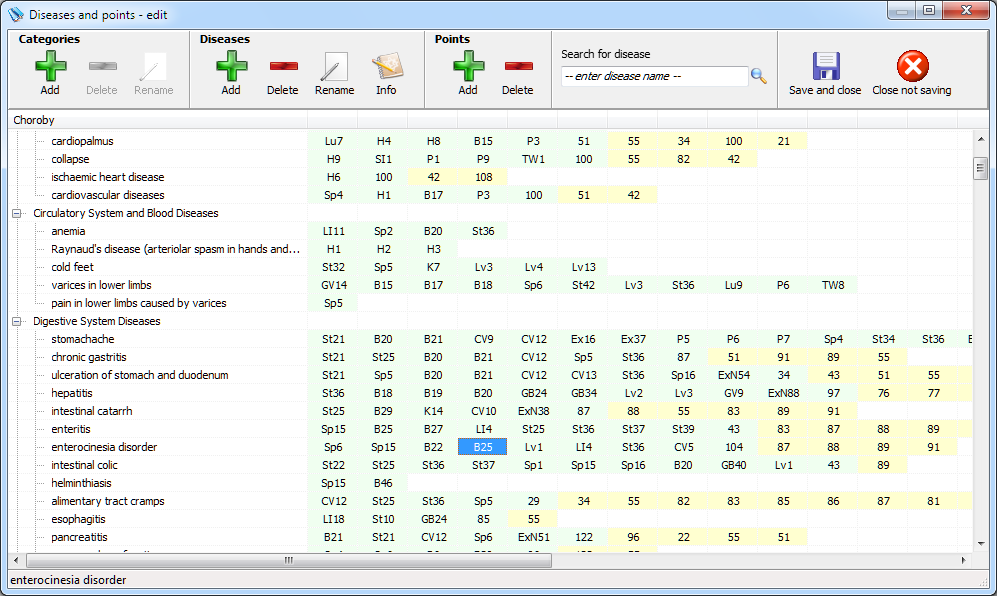 For trading information please fill the contact form.